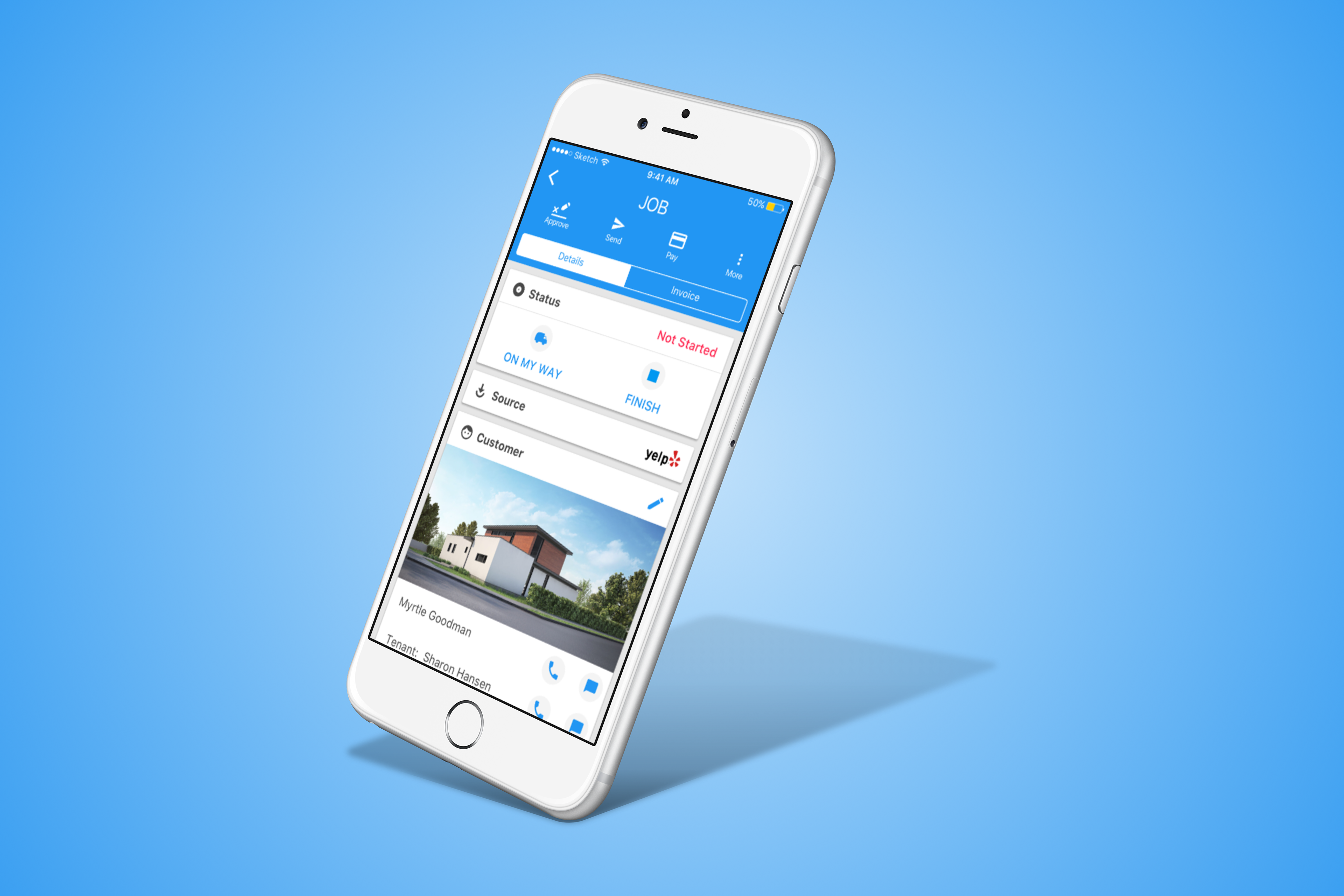 Home service professionals (think plumbers, carpet cleaners, or electricians) have a lot on their plate and need a convenient way to see what each job entails without much effort. The job detail page in the home services space is the most used in the entire field services app by a wide margin over any other page in the app. The previous design (below) had several issues:
- New user retention was too low
- Lack of a clear sense of place 
- High learning curve 
- Lack of visual design continuity 
- Conflicting 'edit' buttons
- Lack of system for future enhancements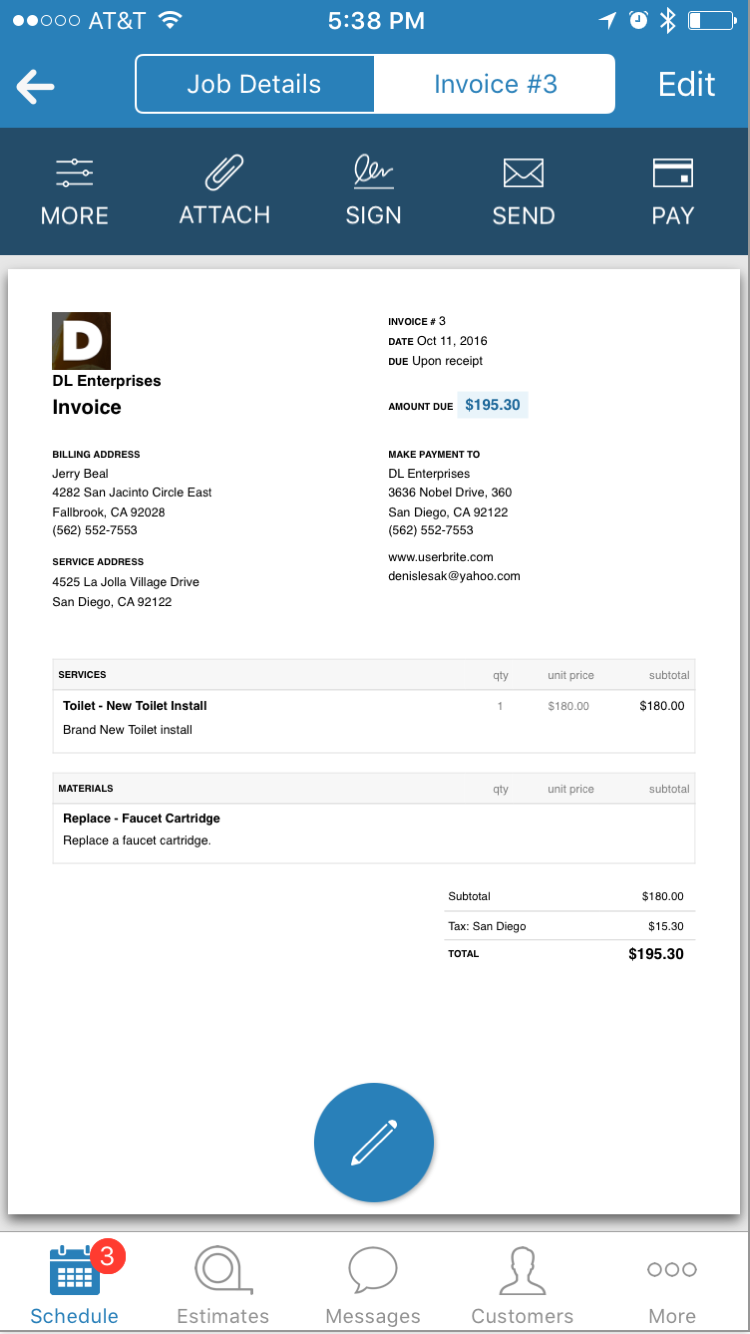 The team debated changes, discussed technical constraints, gathered feedback from users, and estimated story points for both the iOS and Android platforms. The goals of the redesign were the following:
- Stay true to what users expect on each platform (iOS / Android)
- Create white space to give each element more room 
- Reduce the amount of training required
- Create a modern look and feel 
- See everything you need in one smooth thumb scroll
- Make it easy to add new elements for future enhancements
Many early-stage startups who have never hired a designer before do not document their style guide. Although what you see below is not fantastic work, it did help the team begin to understand that committing to adhering to design patterns would lead to greater efficiency.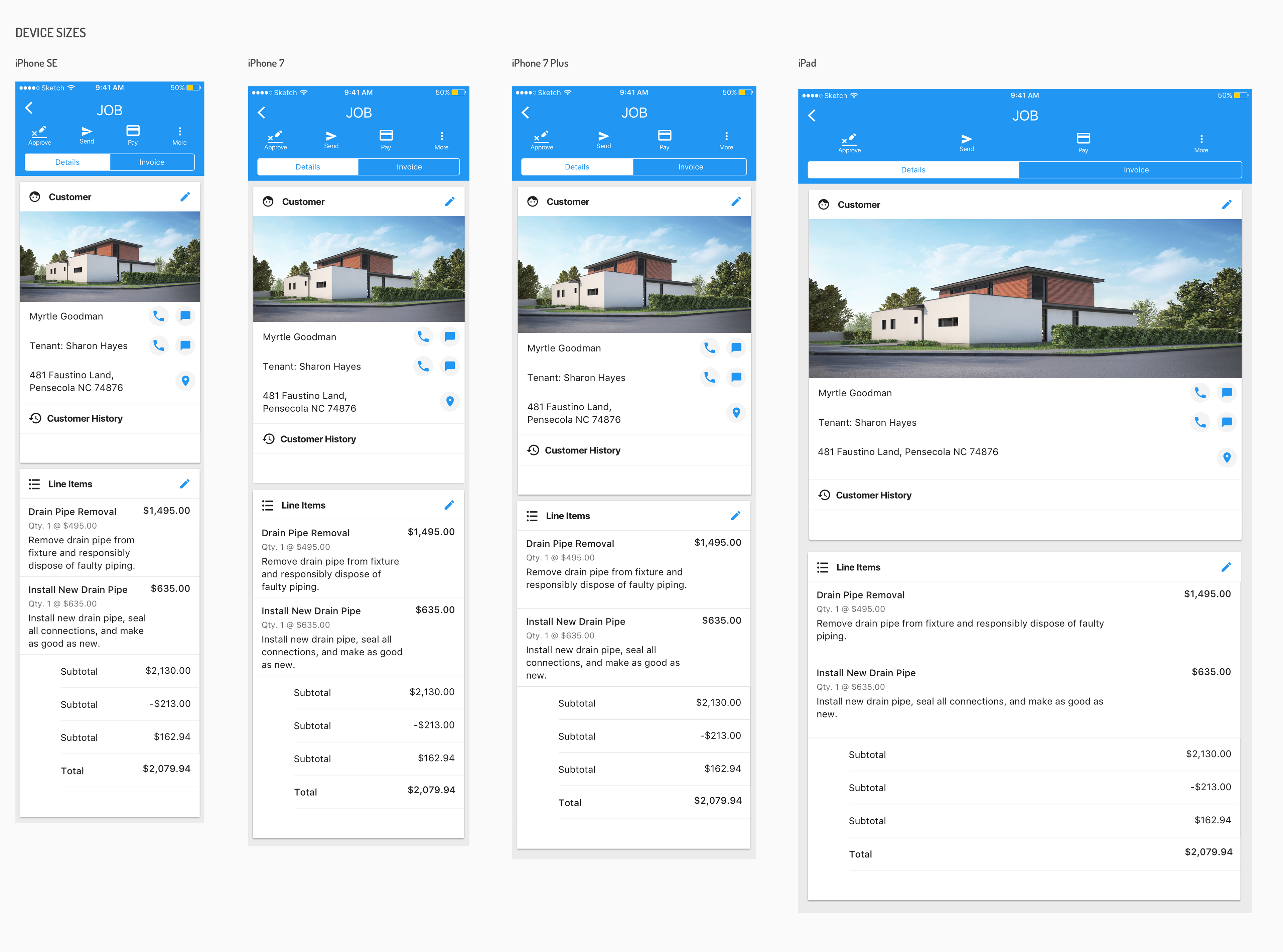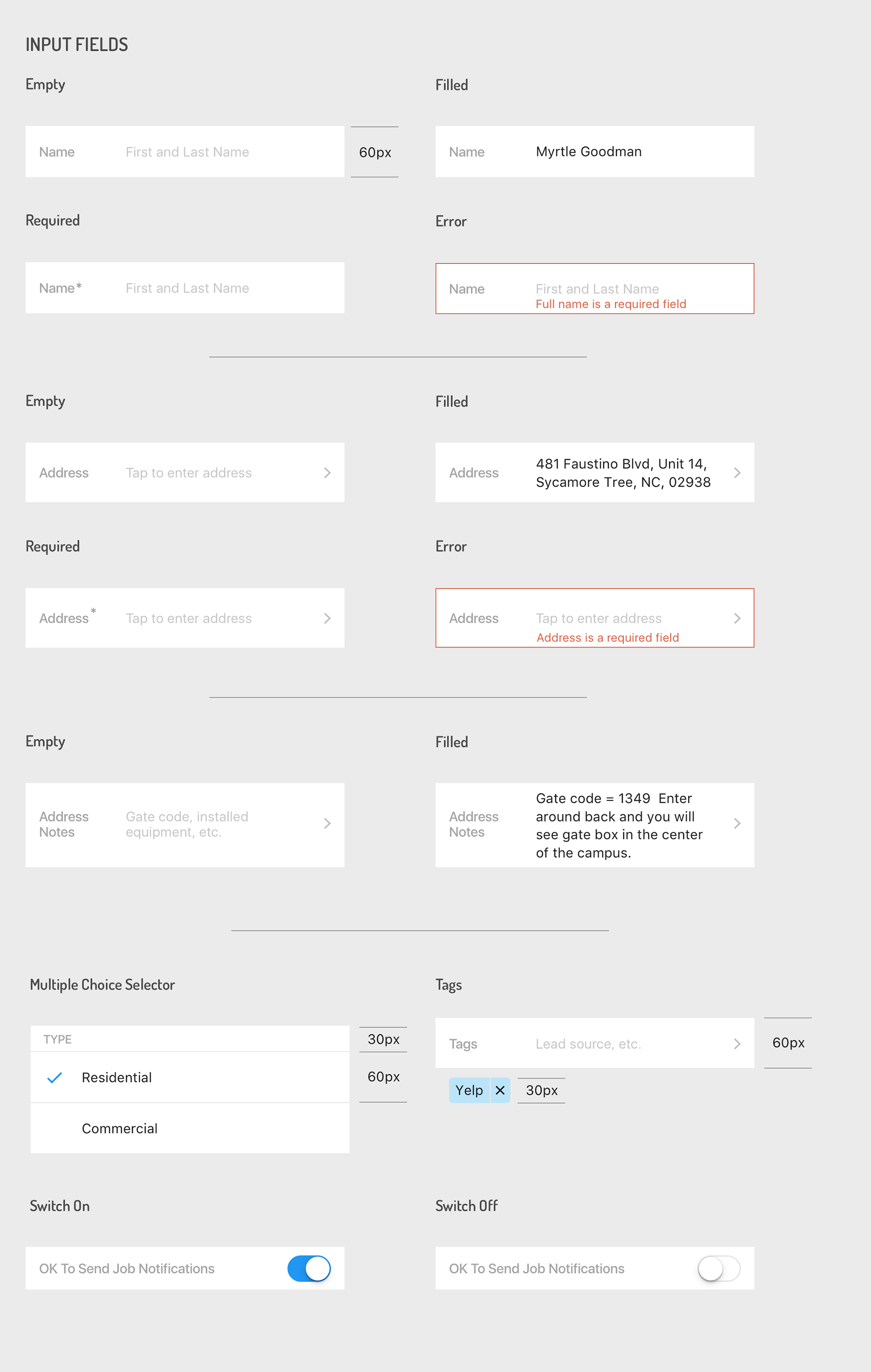 Although it is not always easy to quantify the results of a redesign effort, it was clear from the user community reaction that the system was far more comfortable to use and learn than before. It only took six weeks to complete most of the changes and follow on work to add new sections took only days. 
Also, I achieved the following:
- Increased new user retention by 9%
- Decrease # of times users needed to return by 22%
- Month over month number of jobs completed systemwide increased by 7% ​​​​​​​